Dr. Hutchens believes in the value of Chiropractic care for you and your family toward the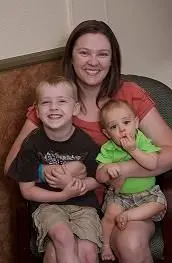 goal of achieving total health and wellness. Therefore, she has created pricing that is flexible enough to allow you to get the chiropractic care you need, no matter what your budget. She is a Preferred Provider in most insurance programs, but please call the office at 303-805-1116 if you have any questions about whether you can use your insurance to pay for your chiropractic care. She also accepts auto accident and workers compensation cases that result in back pain, headaches or other symptoms which can be addressed with chiropractic care. For patients who have little or no chiropractic insurance coverage, flexible payment programs can be arranged. To learn more about her payment options for chiropractic and wellness care, you can call our Parker chiropractic office directly at 303-805-1116 and Dr. Hutchens will be happy to answer all your questions.
Dr. Hutchens is a provider on most Healthcare Insurances.
Below are the insurance companies for which Dr. Hutchens is a Preferred Provider.
She also has very affordable cash fees for those without insurance coverage. And affordable plans for the whole family!
Insurance
Her goal is to provide high quality care, but to make her care affordable and reasonable in cost. Dr. Julet Hutchens is a Preferred Provider on many insurance plans including:
Aetna
Blue Cross/Blue Shield
Cigna
Cofinity
Colorado Health Op
First Health
Great-West Healthcare
Rocky Mountain Health Plans
UMR
United Healthcare
Personal Injury/Auto Accident with a Medical Payment Rider on your automobile insurance
MEDICARE PATIENTS: Dr. Hutchens is not a Medicare Provider, however, she offers VERY REDUCED cash fees for her Medicare patients. To qualify, please bring your Medicare card on your first visit.
If you have a health insurance that is not listed, call our office. She will be more than happy to verify your benefits for you. Dr. Hutchens' office will always bill your insurance company as a courtesy for you.
Self-Pay Patient Information/CASH
Dr. Hutchens offers affordable rates for self-pay patients. She believes that everyone should have access to quality, Chiropractic care, even without insurance.
Patients can pay as they go with her affordable fees, or she has created a special pre-pay plan for 6 visits at a time that is not attached to a treatment plan. You can use them as often as you wish, and they do not expire. This is an excellent option for those with a family as they are good for the whole family!
Ask about this plan:
If you need more than one or two visits to get you feeling better.
If you are interested in maintenance Chiropractic care.
If more than one of your family members are patients of Dr. Hutchens.
These plans are transferable to other family members. (Excludes the first initial visit.)
These visits never expire.
Dr. Hutchens' office accepts MasterCard, Visa, Discover, Debit cards, Flexible Spending Cards, Cash and Checks.